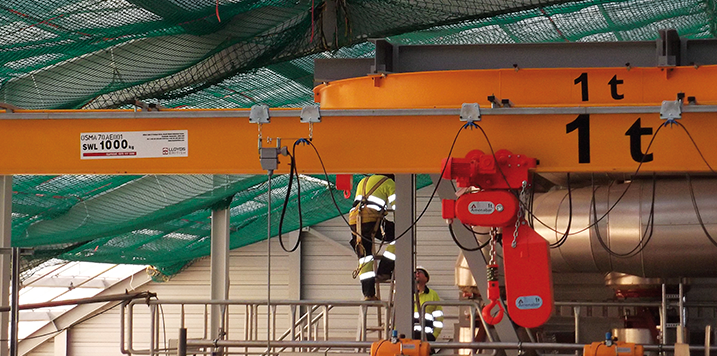 02 de Noviembre de 2023
Amenabar's new SERVICE concept arises in response to the increasingly common need of clients to complete the supply of materials with a comprehensive project for their facilities.
Amenabar offers specialized advice through design, calculation, simulation, prototypes and/or testing to develop any type of project efficiently. Their consultancy provides an experienced professional service that is allowing them to execute projects for important clients of recognized prestige and become leaders in key sectors, such as wind, logistics, food, construction, technological and industrial, among others.
The supply includes the provision of hoists, manual pulleys, cranes, claws, slings and other lifting elements, in order to carry out different tasks, such as, for example, preventive maintenance of these industrial facilities. Amenabar technicians are in charge of carrying out the different assemblies and commissioning of the entire installation.
In addition, Amenabar staff is trained to provide training in industry/lifting systems, both to workers who carry out their work with lifting elements and tools (hoists, chains, slings, etc.) and to personnel with responsibility for the control of materials and execution of work. In this sense, Amenabar has a range of different courses to train professionals.
Finally, the SERVICE concept is completed with its SAT, its own team of installers and repair services, load testing certifications on lifting accessories and maintenance in general.