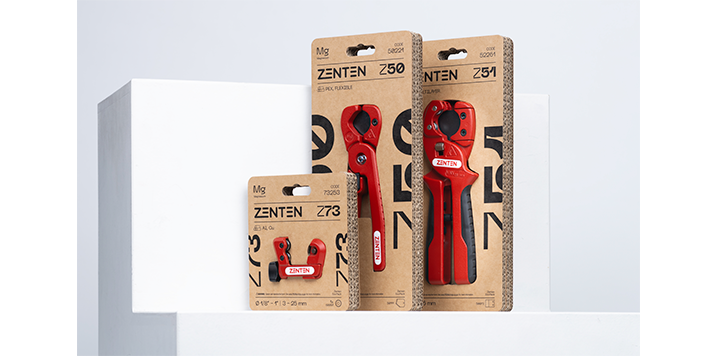 15 March, 2022
ZENTEN Bernhard Groten S.L., experts in the design and manufacture of hand tools since 1966, takes a further step in the development of its brand by presenting its new packaging, adapted to the new needs and demands of the market.
This new pack, previously tested in its main markets, is produced by local suppliers in recycled and 100% recyclable cardboard. In addition to being more sustainable, its main features include the possibility of seeing and touching the entire product and the optimisation of shelf space to avoid wasting space in the shop.
Likewise, the ZENTEN design team has worked on in-store implementation maps and more attractive display solutions that facilitate the end user's purchasing decision.
This change will reach the user in the coming months for ZENTEN branded articles.
The ZENTEN Eco-Pack, a "green" packaging, which is also integrated into ZENTEN's Sustainable Development strategy, represents a new challenge for this company from Gipuzkoa.