LATIN AMERICA, TOP DESTINATION FOR SAGOLA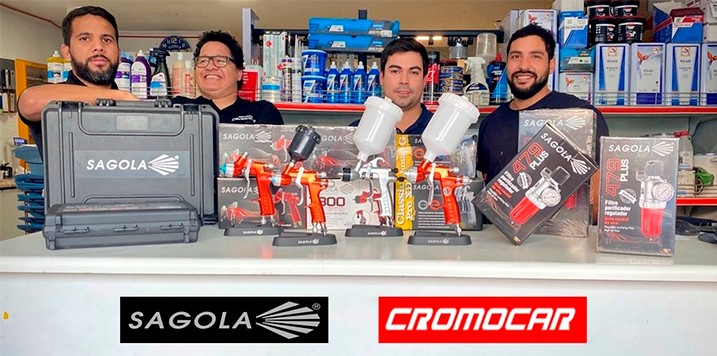 25 November, 2021
After over 40 years operating in different Latin American countries, Sagola strives to stay at the forefront in this part of the world through new strategic collaborations. In this context, Sagola is proud to announce a new partnership with Cromocar Pinturas Automatrices. Through this new collaboration, Sagola seeks to strengthen and increase its market share in Chile through an automotive repainting specialist like Cromocar, with inventory stocked in both the Santiago and Viña del Mar locations. The team led by Sebastián Galaz will be able to offer the best product portfolio and the best technical advice regarding their customers' painting needs.
SAGOLA is a Spanish company at the forefront of the paint systems manufacturing field. SAGOLA offers a wide range of products (paint guns, airless and airmix pumps, pressure drums, filters, etc.) to a network of specialised importers and distributors in the following business sectors: bodywork, industry, construction and décor.
NEWSLETTER
Subscribe to our newsletter. Just insert your e-mail and you will receive the latest news.