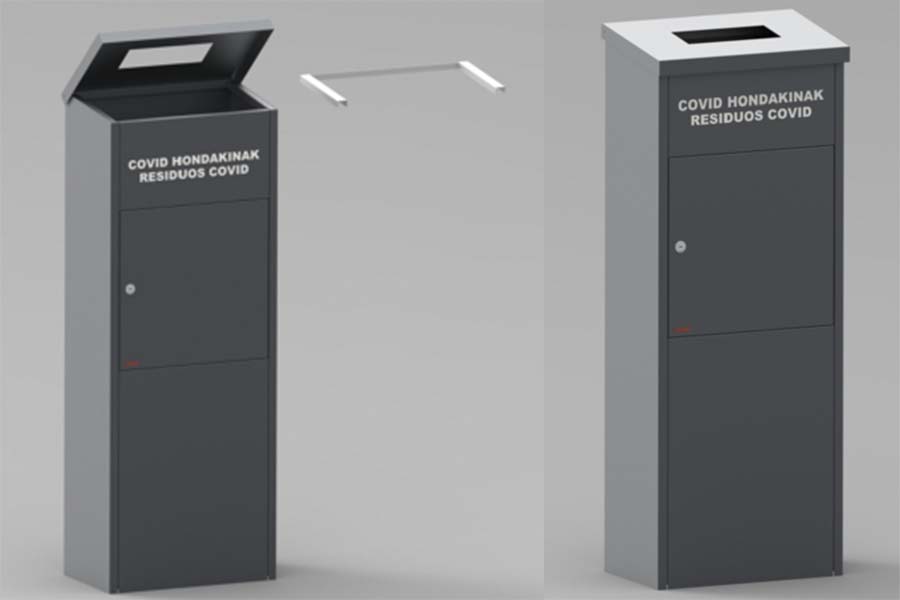 30 April, 2020
JOMA, committed to the fight against COVID-19, has developed a container called SANIT for the hygienic collection of used gloves and masks and also to facilitate the work of cleaning services.
SANIT, incorporates an internal anchorage system specially developed to streamline the deposit and the replacement of the bags while maintaining maximum security conditions. It is a container suitable for covered outdoor spaces and urban environments.
Within the philosophy of sustainability and durable industrial manufacturing of the company, SANIT can be reused as an urban element as a suggestions box, lost objects, popular surveys, etc.
JOMA, with more than 75 years of history, is a company that designs and manufactures all kinds of metal solutions at its plant is Vitoria.
The experience gained over the years has made JOMA a benchmark manufacturer in the mailboxes, safes and metal cabinets market, with quality being one of the company's constants.