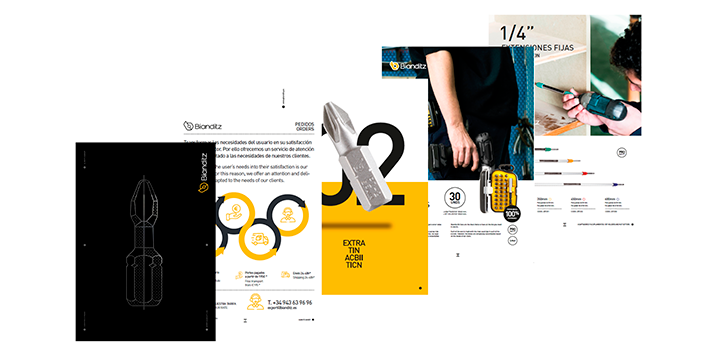 19 May, 2022
Bianditz SL, a manufacturer of screwdriver bits, tightening tools and professional impact tools since 1965, launches its new catalogue adapted to the needs of its customers.
For this new catalogue every detail has been considered. On one hand, with the integration of product images, giving special importance to the use of its tools or on the other with messages of its capacity as a manufacturer of tightening tools, to adapt and provide tailor made solutions to the needs of each customer.
With the aim of dealing with the instability in prices of raw materials and the company's digital development strategy, a series of QR codes have been included throughout the catalogue, this way everyone can check updated product prices all the time.
Among the new references you can find the following professional use tools:
- New bulk formats for its products
- Security Fox+ TX and Hex. Fox + without ball keys
- Hex. with ball bits in different lenghts
- Impact bitholder to use with impact driver tools
- A few more new references
You can find the complete catalogue in Spanish, English, French and Italian on their website