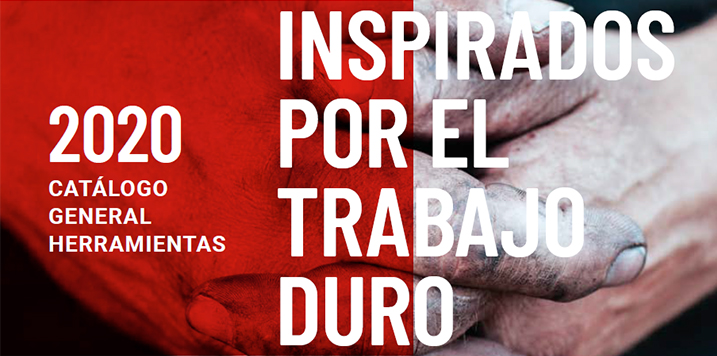 25 February, 2020
Under the motto 'Inspired by hard work', Bellota presents its new general catalog of tools 2020. Available from the beginning of January and valid until December 31, 2020, the catalog has 126 pages and is structured in four categories: Agriculture, construction, workshop and safety.
Among the novelties in this catalog, Agro footwear and the expansion of the COMP + footwear range with the welder boot stand out, within the category 'For your Safety'.
In the category 'For Construction', Bellota presents a new range of levelers: PUSH & LEVEL leveling system and wedge leveling system; a new range of durable, stable, easy to clean and high thermal and chemical resistance so that they can carry everything; and renews the ranges of crossheads.
Source: Ferretería y bricolaje.