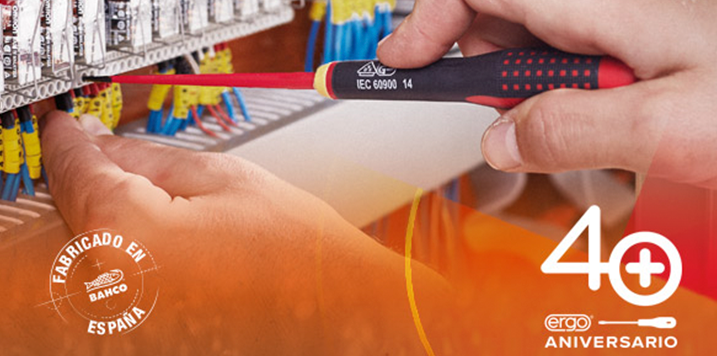 02 November, 2023
In 1983, Bahco became a pioneer by being the first hand tool manufacturer to launch an ergonomically designed hand tool created following a scientific product development process. This ERGO™ process involves 11 steps, each reported by professional users. Today, through extensive research, observation and experimentation, only the best ideas and designs receive the ERGO™ seal. The first hand tool released to the market using this proven approach was our popular ERGO™ Screwdriver.
ERGO™ Screwdrivers are designed to make work easier, more comfortable and safer. They are specially made to fit your hand and reduce body strain while performing tasks. By providing a comfortable grip and reducing muscle tension, ergonomics allows you to work for longer without feeling as tired and therefore improve productivity, in addition to maintaining greater control and precision, which translates into more efficient and efficient work. exact. In short, ERGO™ Screwdrivers are designed with well-being in mind, making the work experience more pleasant and efficient.
Bahco is proud to celebrate the 40th anniversary of the ERGO™ Screwdriver, a product that has become synonymous with the company's commitment to offering superior quality tools.